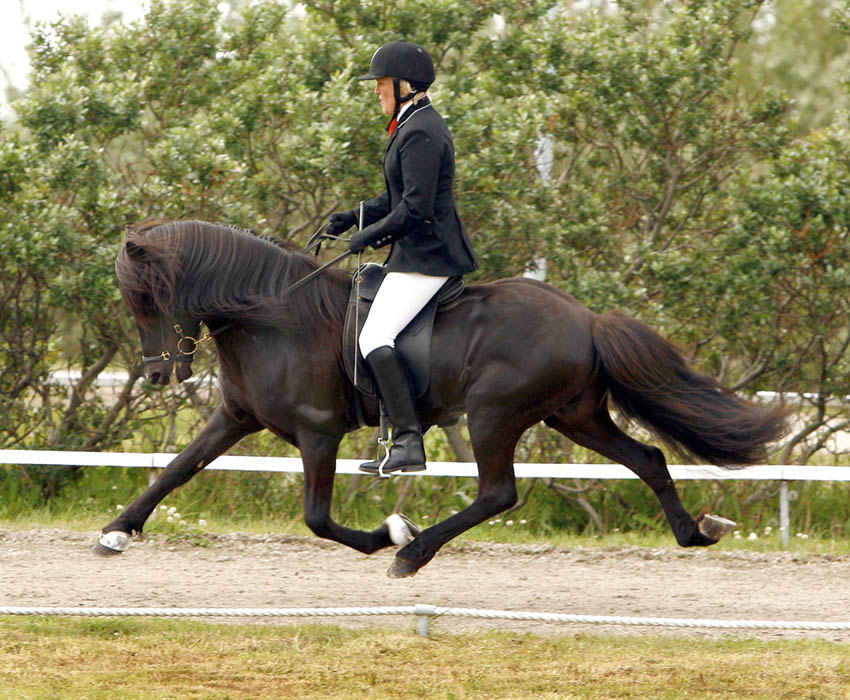 Teaching is something I have always been interested in and enjoyed. I started teaching in 1990 in Búðardalur, Þingeyri, and Bolungarvík. Also in Norway; Forsand, Haugesund, and Oslo. Later things started in grow and before I knew it I was teaching in many places.

The first riding instruction course I took I became a Riding Instructor C on behalf of FT (Trainers Association) in 1996. Later I went again and became a Riding Instructor B on behalf of FT (Trainers Association) in 1998.

I enjoy teaching, I have learned from my riders and I have focused on traveling and surveying as much as I can, to see how and what is happening in the horse world. For instance, I have taught in Norway, Sweden, Denmark, Finland, Great Britain, Germany, Austria, Switzerland, Netherlands, and Belgium, and in the fall of 2007, I went to the USA for the first time.

Now I teach in Switzerland, Germany, and Scandinavia, along with the USA, and abroad I teach private lessons.

In Iceland, I do private lessons as well but also weekend courses privately organized for private groups. It is all difficult but rewarding and fun. Teaching will probably always be a big part of my life and it is always a good feeling when the student gets control of the project. In the future, the plan is to move the teaching to our farm, and private lessons on our own horses as well.

Would you like to take a private lesson on a horse with 9,5 for pace or over 7,50 in 4 gait 😊

I have worked several times as the trainer of the national Icelandic team at the Nordic and World Championships as well as I have been the trainer of the Swedish National team and the Norwegian team. Currently, I am the trainer/adviser of the German National team.